USA Drain and Plumbing Works
Plumbing In Desert Hot Springs, CA
 (442) 221-1218
USA Drain and Plumbing Works
|
Desert Hot Springs,
CA
92240
|
Plumbing in Desert Hot Springs, CA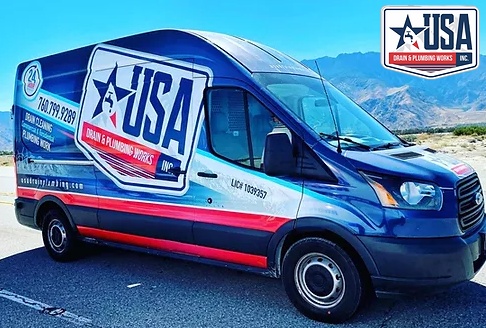 Has your drain clogged again? It might be time to think beyond Drano and call USA Drain and Plumbing Works.

Drains run deep and require extensive cleaning and maintenance to function their best. Our team of experienced plumbers ensures nothing gets missed so your drains can do their job. Whether it's a sink, shower, or toilet, we have the solutions.

Not a drain problem? We can help with pipes, water heaters, and more. Commercial or residential, we are here to help you.
 (442) 221-1218
Our Benefits:
Response Times
Plumbing issues are never convenient. That's why we work around the clock to ensure you have someone to resolve the issue at a moment's notice.
Free On-Site Estimates
Time and money go hand-in-hand. When you have plumbing issues, we won't make you pay a cent until we know what it will take to resolve the issue.
Plumbing Issues Don't Need To Be Draining
Put those plungers and drain gels away and give USA Drain and Plumbing Works a call. We serve clients in Desert Hot Springs, CA, and the entire Coachella Valley. Our number is (442) 221-1218 and we can help with plumbing emergencies 24/7!
 (442) 221-1218
Thank you for contacting USA Drain and Plumbing Works. Someone will be in touch with you as soon as possible.
There was an error submitting the form. Please try again.